BTR Buyback and Burn on 2023
작성자

비트루
조회수

27
작성일

23.09.15 12:00
Dear Bitruers,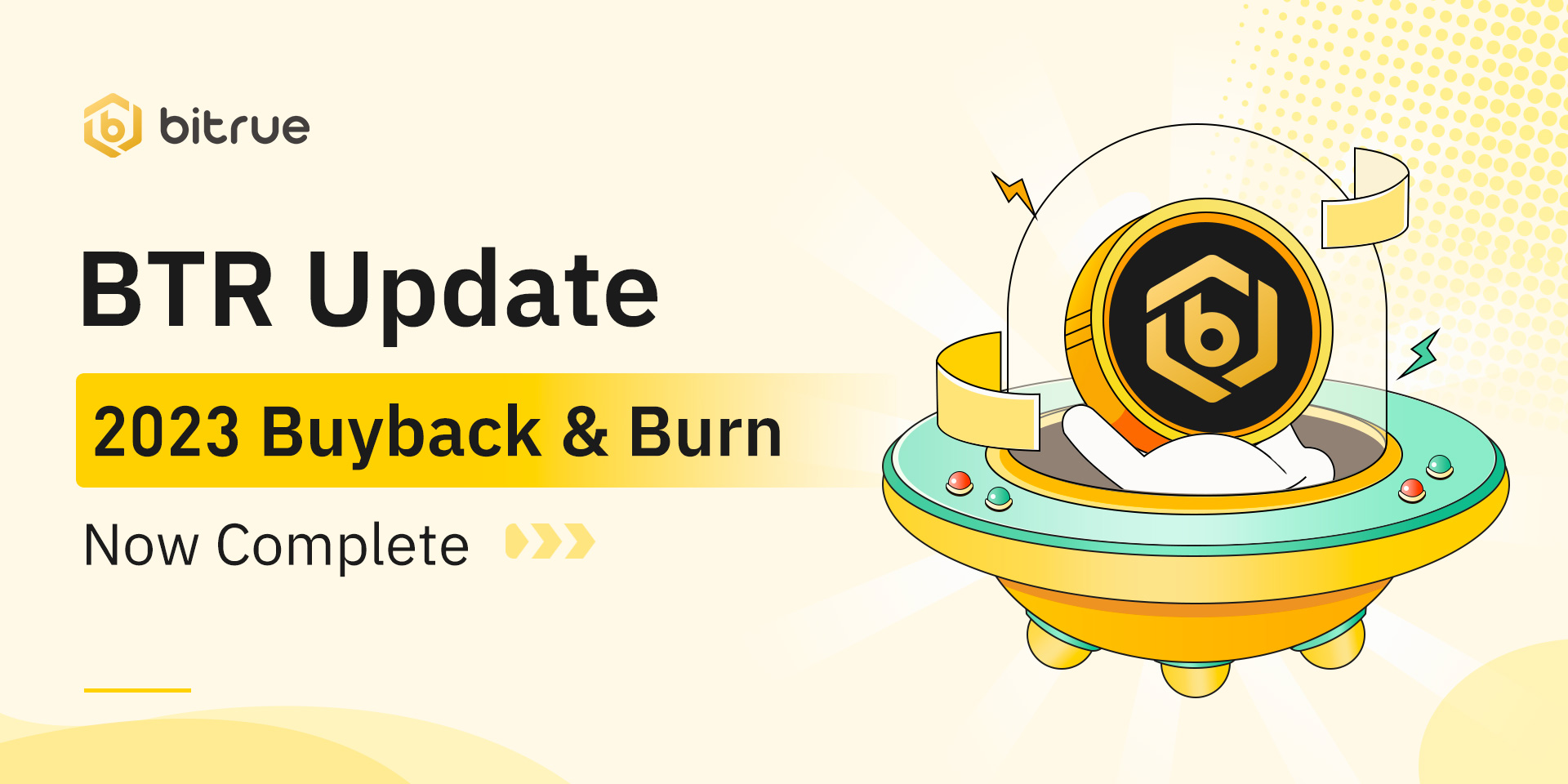 We are thrilled to announce the successful completion of our 2023 BTR buyback and burn operations. These strategic initiatives took place in February, June, and August, during which a substantial number of BTR tokens were bought back. Our execution aligns with the original whitepaper plan to buy back and burn 20% of the total BTR supply. In gratitude to our valued BTR community, we commit to continue this practice quarterly, buying back and eliminating 20% of the existing supply. Stay connected through our announcements and Twitter for the latest updates on these buyback and burn activities.
The details of the buyback operations are as follows:
| | |
| --- | --- |
| February Buyback | 930,801 BTR |
| June Buyback | 2,029,994 BTR |
| August Buyback | 1,985,295 BTR |
| TOTAL | 4,947,620 BTR |
The BTR Burn txid (Including a small transaction fee): https://etherscan.io/tx/0xb323de9fae7c70ef3bfb52b500f37333ce7acf1a921dee66b2702a2ab0f80295
The cumulative effect of these buyback operations has been substantial, leading to a significant reduction in the circulating supply of BTR tokens. This reduction is aimed at increasing the scarcity of BTR tokens and positively stimulating their value.
The repurchased BTR tokens have been permanently removed from circulation through an on-chain burn process. This transparent and verifiable procedure ensures the integrity of our commitment to the BTR token's long-term sustainability.
Bitrue remains dedicated to its mission of providing a secure and innovative platform for the cryptocurrency community. Our commitment to enhancing the value of the BTR token reflects our long-term vision and commitment to the Bitrue ecosystem.
We would like to extend our gratitude to our valued community members for their continued support. Your trust in Bitrue fuels our determination to create a thriving and sustainable ecosystem for all.
Thanks for your support!